Option #1: Digital Award Seals
Digital image of Award Seal for use in product label design and promotional print or web publications.
Option #2: Award Seals
Adorn your award-winning product with California State Fair Award Seals to inspire consumer confidence at the store shelf.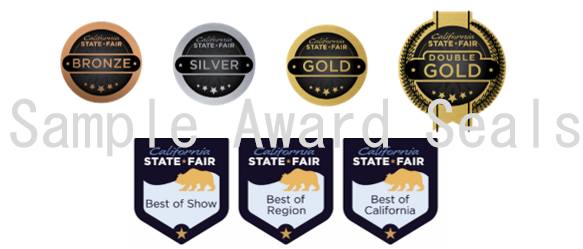 Option #3: Rosette(s)
Traditional California State Fair Award Rosette for your awarded entry.
Please email questions to wineawards@calexpo.com or call (916) 263-3159.